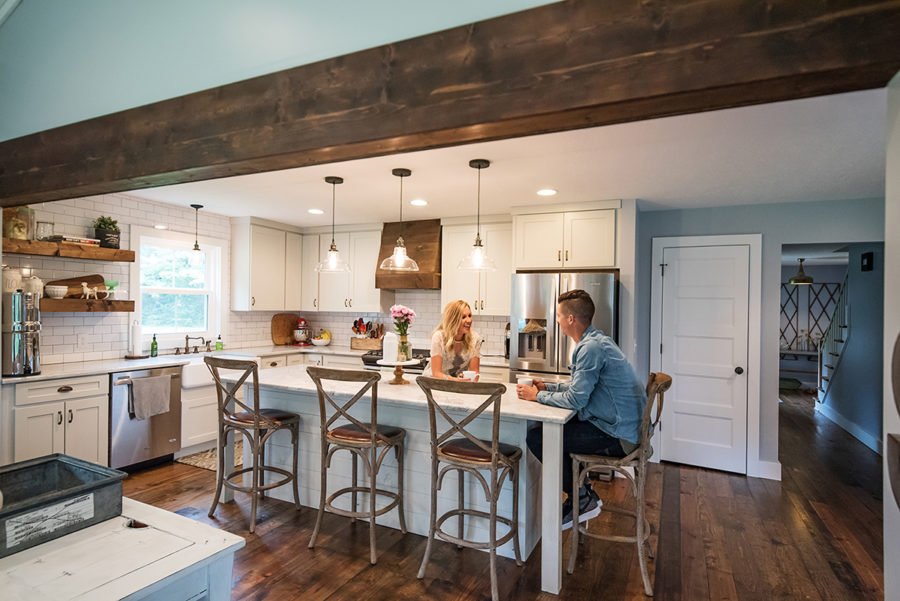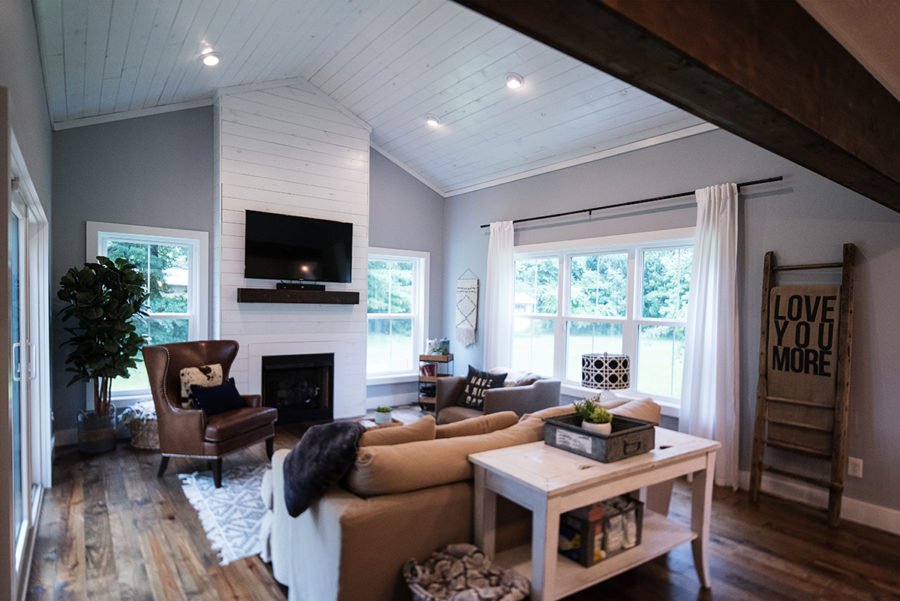 When you approach an architecture firm to build or renovate your home, it's never for the purpose of "pretty good." Even for a relatively minor build, you have something in mind that uniquely suits your lifestyle. As the saying goes, your home is your castle.
The experience of creating your castle can either be deeply rewarding, or highly overwhelming—it all depends on the team you trust to lead the process.
That's why every KDG project begins with a face-to-face meeting amongst the client, Dan and his team, and the builder chosen to execute the project. Dan says that even when the client lives out of town, they make a priority of ensuring that all the key players in the building process are in the room together.
"There are three major components to any successful residential project: the owner, the architect, and the builder. Those three people have to communicate seamlessly together—it's kind of a triangle, if you will."
With all those people involved in any home design project, knowing expectations at the outset is critical—and not just what is expected, but why.
"If a client calls to build a 3,000-square foot home, we want to understand what is influencing that number—budget, design guidelines in that neighborhood, anything. All three parties in that relationship contribute to fulfilling the expectations of that client. if there are any red flags, all three entities have the opportunity to speak into that right away."
"Architects think in pictures, so the more pictures that we can get them to show, the better. We just let them dump on us and ask questions as they go through. Sitting down together gives us a chance to dialogue about what they like and why. We want to get a high-level view of what a perfect house for them will look like."
While some architecture firms might simply have a phone call or video chat, Dan says that meeting in person allows not only for transparent communication, but for an important foundation to be laid.
"The design process takes a few months, and the building process takes a year or more. So these three entities need to like each other! It's important to get the relationship started on the right foot."
During the initial meeting, Dan and his team will dig deep into the client's vision for their future home. This means talking through notes, looking over idea books or Pinterest pages, or simply conversing over the colors, materials, styles and features that capture the essence of what they want.
As the house's parameters come into focus, the topic of budget will organically arise. Based on the imagery they've offered, Dan and the builder can give a rough idea of cost per square foot. Another vital factor is whether or not the site has been chosen and/or purchased, and how it will potentially impact the project.
Once size, budget and site have been identified, Dan and his team walk clients through their signature four-step residential design process that results in the "castle" they've been dreaming of.
"The size, the budget and the site create the constraints for successful design. Those become the most important guardrails of the expectation what we're trying to achieve, and we try to establish them as early as possible."
STEP 1: SCHEMATIC DESIGN
One factor that few designers address with home design clients is the fact that it will be a year, or more, before the house is ready to move into. This, Dan says, ought to be considered in home design—as a family's lifestyle changes over time, so do their needs and desires for their "castle."
The KDG team helps the client explore everything that can make life easier, enjoyable and more convenient. This, says Dan, happens to be one of the most fun parts of the residential design process.
"Do you have children, how old are they now, and how old will they be when the house is finished? Do you have pets, and how do they play a part in your home? Is this a forever house, or a stage of life house? It's really fun to dive in and understand their lifestyle."
"For example, we worked with an older couple who want to design the family compound where their kids can bring their kids back to visit. We were designing a home where there will eventually be up to five families occupying this house together at different times throughout the year."
This stage ends with a second meeting with the client and builder. Dan and his team present a floor plan based on their best understanding of the client's wishes, and the other two entities offer modifications. "Sharpies are flying, tracing paper comes out. When we get out of that meeting, the floor plan is about 90% locked."
STEP 2: DESIGN DEVELOPMENT
With a locked floor plan for the home, Dan's architecture team comes up with an exterior design based on the client's design wishes, as well as the potential of the building site. This can be done with satellite imagery, though the better option is to visit the site with the client.
"Is there a slope to build around? Is there a wonderful view to take advantage of? If you're not a morning person, how do we orient the house so you don't get blasted with morning sun?"
"Whether it's a $200,000 home or a $2 million home, it's the client's castle. They need to be confident about what they're getting themselves into."
Design development ends with a set of documents that the builder can use to establish the budget for the house. "This is the opportunity for everybody to take a little pause and decide if this is what we want, and if we can get it for the price we are comfortable with. If not, we go back and decide whether to extend the budget or reduce the size. Again, it takes all three entities to make sure we're moving forward with our eyes wide open."
The goal, Dan says, is for a client to open the door on the first day and say, "Yes, this is exactly what I thought it was going to be."
STEP 3: FINAL DRAWINGS
For home design clients, one major advantage of working with KDG is the strong network of relationships the firm has built over the years, not only with builders, but also with design review committees and building departments in and around Columbus, who have to affirm the home design before any work can begin.
KDG will typically check in with these municipal permitting bodies through each stage of design to let them know the project's general direction. Walking down the path with the municipality ensures that any mandated changes to the design will be minor.
"You want to be the architect who has an amazing reputation in these communities, so if there ever is a doubt, you get the benefit based on past performance."
Once the final drawings, known as construction documents, are approved for building permits, KDG transfers direction of the home building project to the builder. However, KDG stays active within communication throughout the home's construction phase. "We make ourselves available to the client during that time for construction administration. We'll also stop in at intervals during construction just to make sure that our drawings are being adhered to."
STEP 4: CLOSING THE CIRCLE
Once the house is done and the client has lived in it for a few weeks, Dan and his architecture team will visit for a walk-through of the home. "We want to make absolutely sure that they're happy and learn if there's anything we can do differently. We did over 100 single family homes last year, so we want to know in real time how we can improve. We ask targeted questions about whatever the unique details or hot buttons were for the client. Knowing that clients feel their lives have been made easier because we listened and asked the right questions, those are trophies we want on our shelf."
"There was one house here locally, where it almost turned into a photoshoot—the daughter was a princess in her princess room, complete with chandelier. She grabbed her princess gown and came in and was dancing in her room. It is cool to see the client interacting in the space you've designed for them."
In many cases, KDG will bring in a professional photographer to take photos of the completed project. For Dan, this is another outstanding part of the process, watching as the family shows off their favorite aspects of their newly finished "castle."
"This is one of the biggest investments that this individual will make in their life. Obviously, we want them to have an amazing product at the end, but we want everybody to have an amazing experience each step of the way."
Contact us to get start the process of designing your perfect home